Professional system for dedicated auctions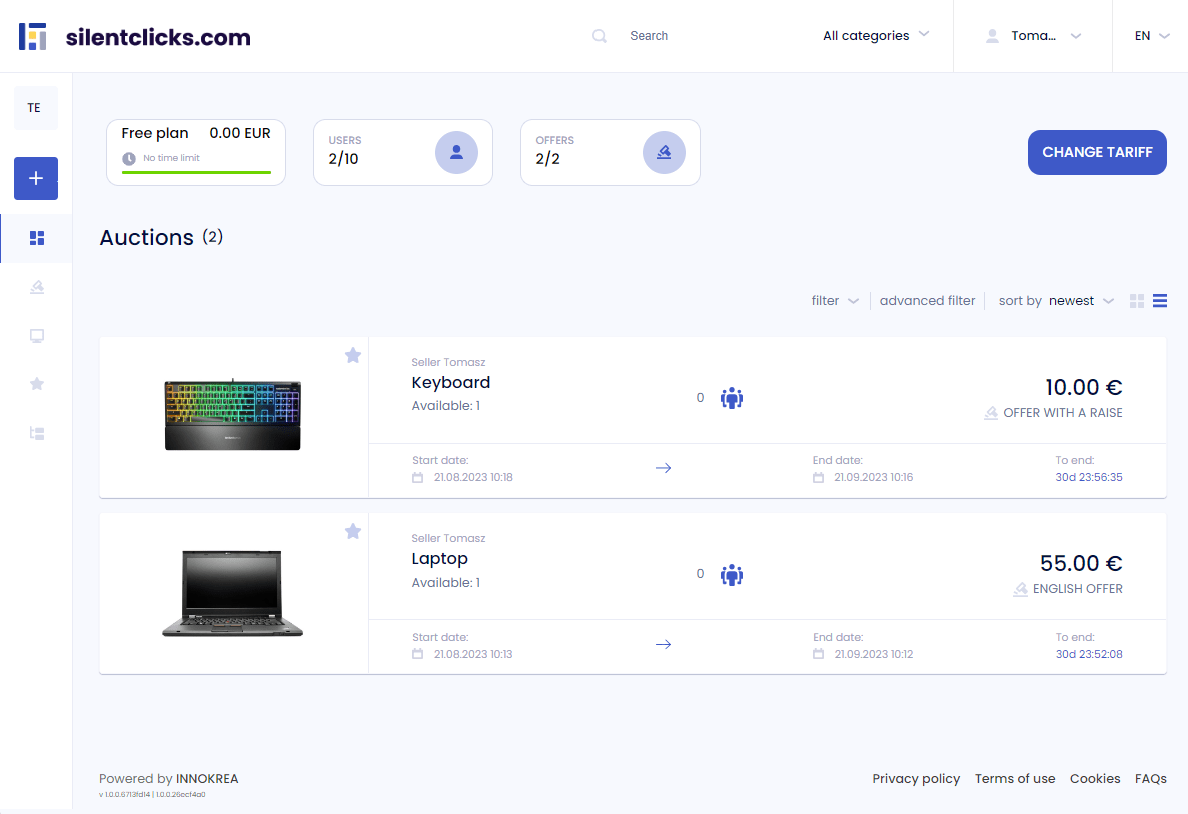 The dedicated auction system is a simple, functional and modern solution that enables the sale and purchase of goods through auctions or direct purchases within a closed group of users (e.g. employees or customers). It is a modern e-commerce solution that allows you to create internal auctions for a specific group of people.
Business value delivered with the auction system:
Enjoy additional revenues and cost reductions. Create internal auctions for your employees and clients.
Features that distinguish the kuptam.pl auction system:
Services
Products
About us
Office
ul. Małachowskiego 5
80-262 Gdansk
Main Address
ul. Leborska 3b
80-386 Gdansk