INNOKREA could not be missing at this year's Hannover Messe. This event was organized perfectly and made a stunning impression on us.
As every year, many innovations and new products were shown. Our attention was drawn to, among others:
vertical farming (Siemens) using 95% less water compared to traditional cultivation and without the use of pesticides and
a show of brilliantly synchronized industrial automation embedded in the HIWIN film convention.
We had mixed feelings while watching the idea of combining a bicycle with virtual reality (igus:bike). It seems that simply riding a bicycle on a forest road is much better. But hey - technology has surpassed our imagination 😉
Wandering the crowded aisles of the markets, we came across some interesting items and devices. They may not be the latest technological innovations, but they show from the practical side how our world is changing. A laptop resistant to extreme rain conditions (DELL Latitude 7230) and a mobile 5G station embedded in a mini truck (with NOKIA antennas) attracted attention.
And if you are looking for a pet to take home, we recommend a four-legged autonomous robot (FZI).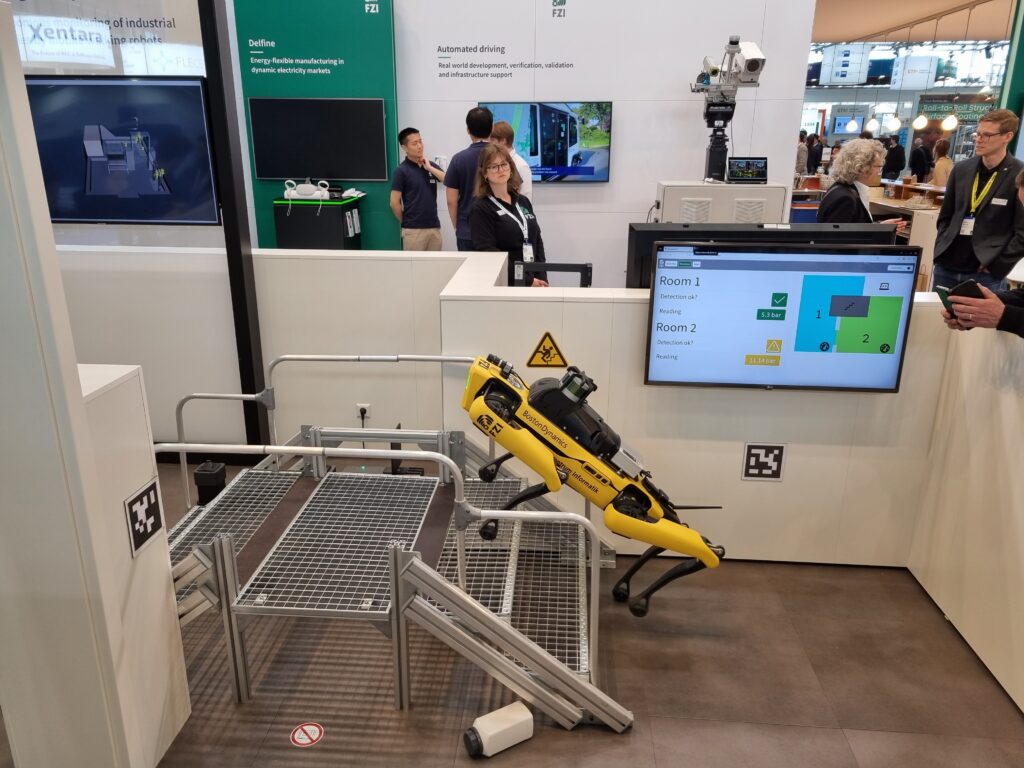 There were so many exhibitors at the fair in Hannover that if we were to devote 1 minute to each, the five planned days for the fair would not be enough (not counting the time needed to move between individual exhibitors).
Every day at the fair you meet many interesting and intelligent people - experts in their fields. Fairs are primarily their participants. Everyone carries a piece of innovation from which you can take full advantage. It's enough to be there 😊 See you next year!